You've been familiar with biographies since you were young. In elementary school, we read biographies, wrote autobiographies and otherwise became pretty well-acquainted with the art of biographical material. Social media platforms also give us space for biographies, more aptly named "bios," due to their shorter nature. This shorter nature is dictated by character counts, which vary from social media platform to platform. To help keep things straight, we created a guide to character counts for social media bios.
Where does a social media bio appear?
Like their character counts, social media bios appear in different places on a page depending on the platform, but generally it's at the top of a page below or near the username/page name. For example, the Twitter bio starts directly below the profile picture and Twitter handle with the text "We're your full service…"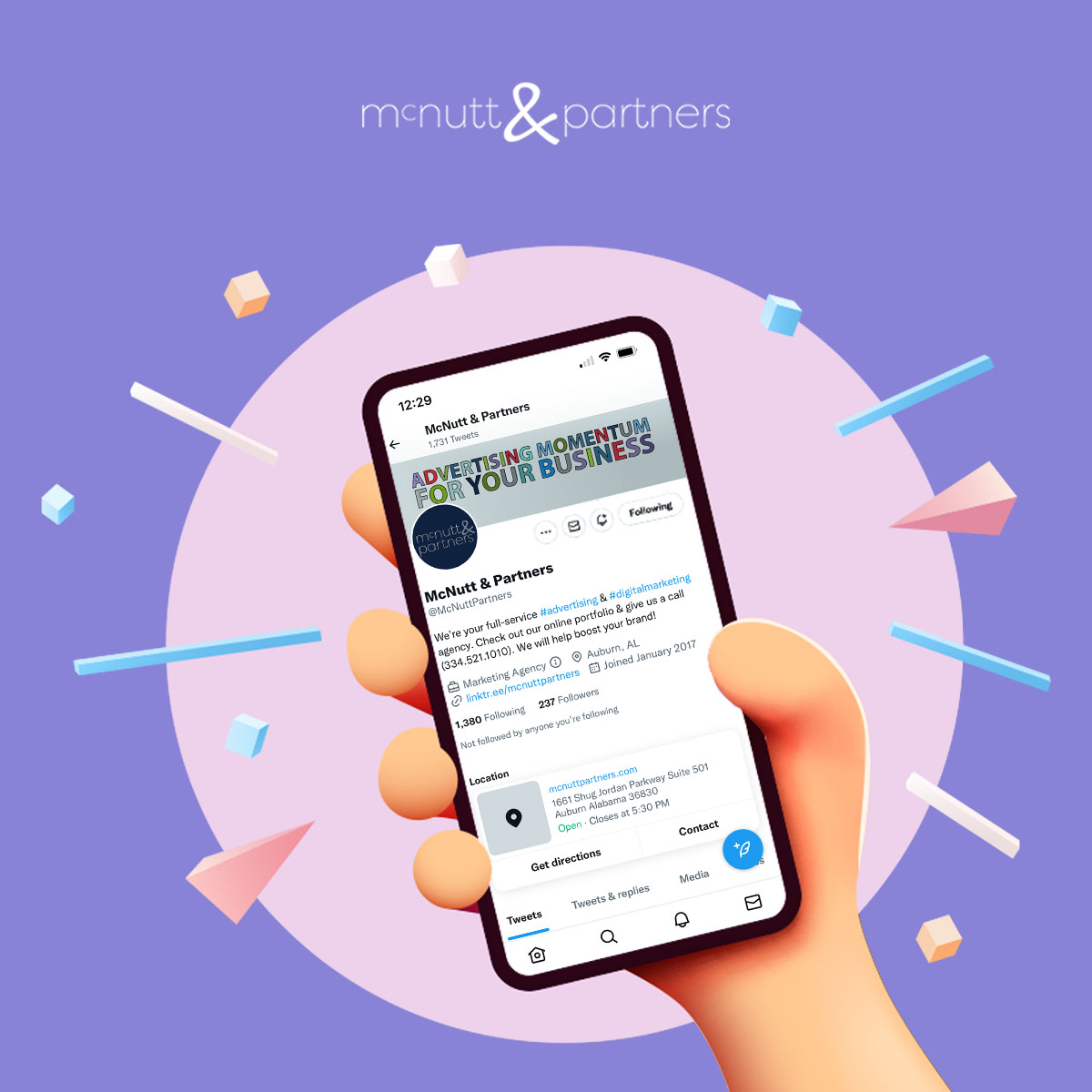 What should be included in a social media bio?
A social media bio is a space to give your page visitors a written first impression of what your business or brand is all about. In a nutshell, include a sentence explaining who you are, a call to action and a contact reference (like a link to your website on Instagram, for example).
Some social media platforms have designated areas beyond the bio space for contact information like your website, hours and more. If that's the case, don't waste the character space putting them in your bio.
Character counts for social media bios
Now for the character counts!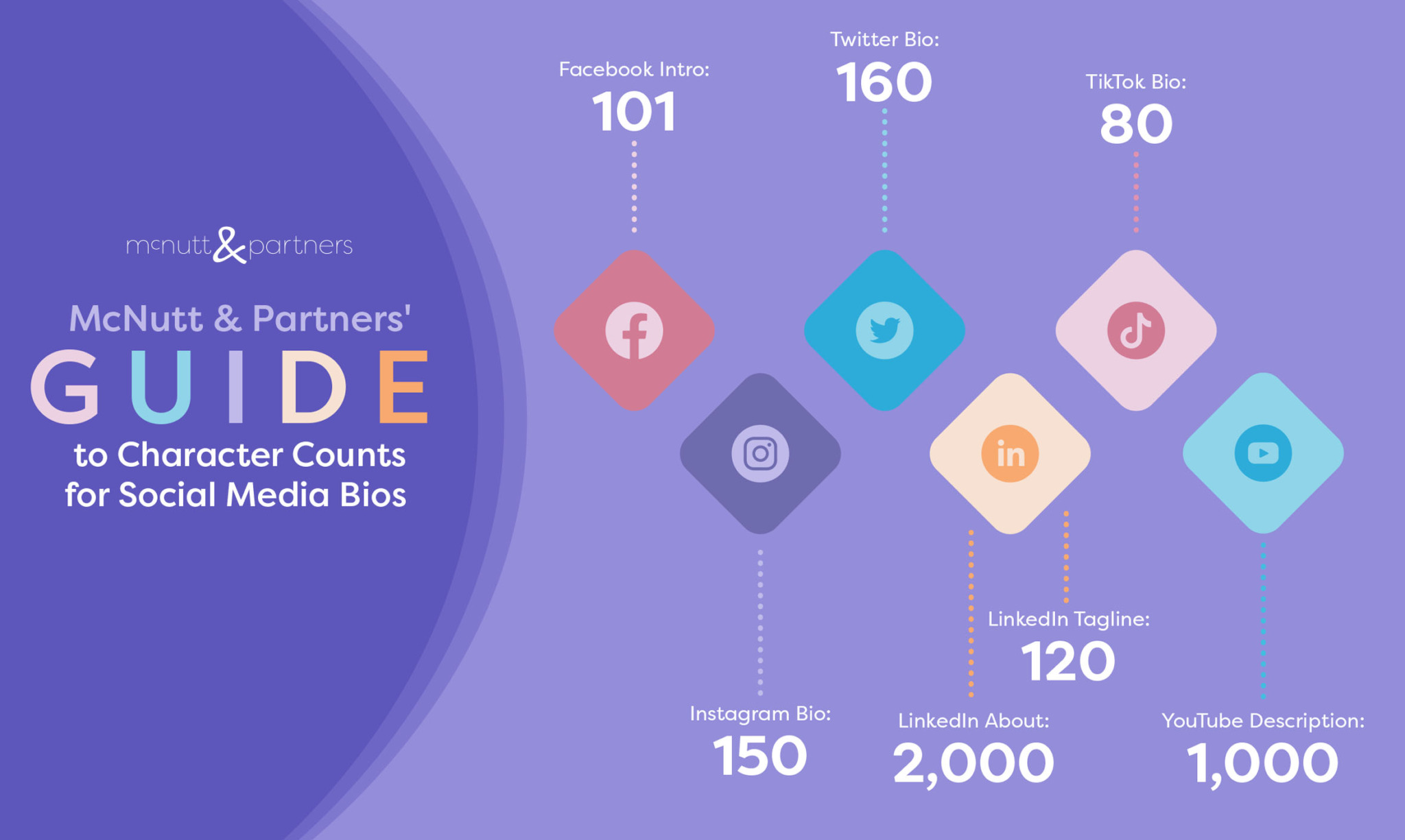 Facebook
Facebook has a couple of spaces we place in the "bios" category. The "Intro," with a 101-character count limit, the "About You" with no known character count limit displayed and the "Group" bio, also with no known character count displayed.
Instagram
There is one Instagram bio space, and it's limited to 150 characters. This is also the only place on Instagram besides Stories where a link can be active.
Twitter
The Twitter bio is limited to 160 characters. This is not including a separate space where you can display your page category, location and website link.
LinkedIn
LinkedIn offers a "Tagline" with a max of 120 characters and a "About," with a max of a whopping 2,000 characters. While the Tagline section is comparable to other social bio spaces, feel free to get wordy in the About if you would like! Tell the story of your business on this business-focused social network.
TikTok
TikTok doesn't give you much. In 80 characters, you have room to offer a quick description about yourself, and that's about it!
YouTube
Like LinkedIn, YouTube gives you some room to expand when it comes to character counts for social media bios. Its description allows for up to 1,000 characters.
Pinterest
Here's another unknown—the Pinterest bio doesn't give us any known character count limit. Since people are there primarily to view photos, however, we don't recommend investing too much of your time on copy.
Summary 
Use this guide to character counts for social media bios as a reference while you audit your existing social media pages and create new ones. Remember—your bio gives people a written first impression of your page!
McNutt & Partners is a full-service advertising and digital marketing agency. Contact us today for your marketing needs! Call 334-521-1010, or visit our contact page.