Last week, we discussed how to acquire online reviews for your business in order to bolster your public image and improve your business' search engine rankings. Now the question is, once you have a solid set of client reviews, what do you do with them? There are a number of ways you can use client testimonials to your advantage in your marketing materials and strategy. Positive word-of-mouth is perhaps the best way to expand your client base, so think of your online reviews as an electronic form of word-of-mouth that you have the ability to share on various platforms with larger internet-based audiences.
Here are a few ways that you can use client testimonials to your advantage—and that we have seen be successful for our own clients.
Social media.
Incorporating client reviews into your social media campaign is an easy and low-cost way to show your social media audience what others are saying about you. One strategy that we have used for our clients is to create and post "client review graphics" on a weekly or bi-weekly basis. The graphic consists of a favorable review pulled from Google or another source overlaid onto a relevant image, like the example here: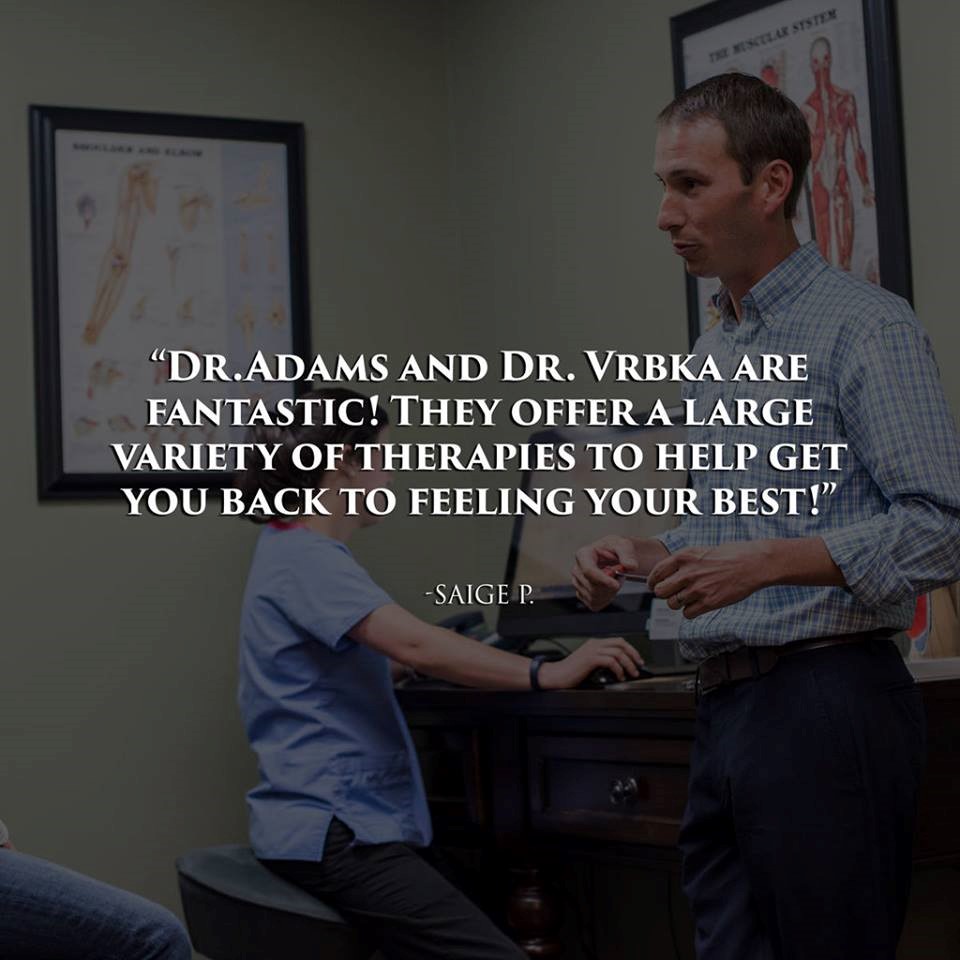 This is just one way you can use your reviews on social media. Whether you go this route or another, be sure to take the opportunity to encourage others who see the post to leave a review as well.
Website.
Whether you use a slider of client reviews on your home page, or you have a separate page showcasing your reviews, employing client reviews on your website breaks up the somewhat autobiographical material with credible input from outside sources. Here's an example of how we set up a review page for one of our clients: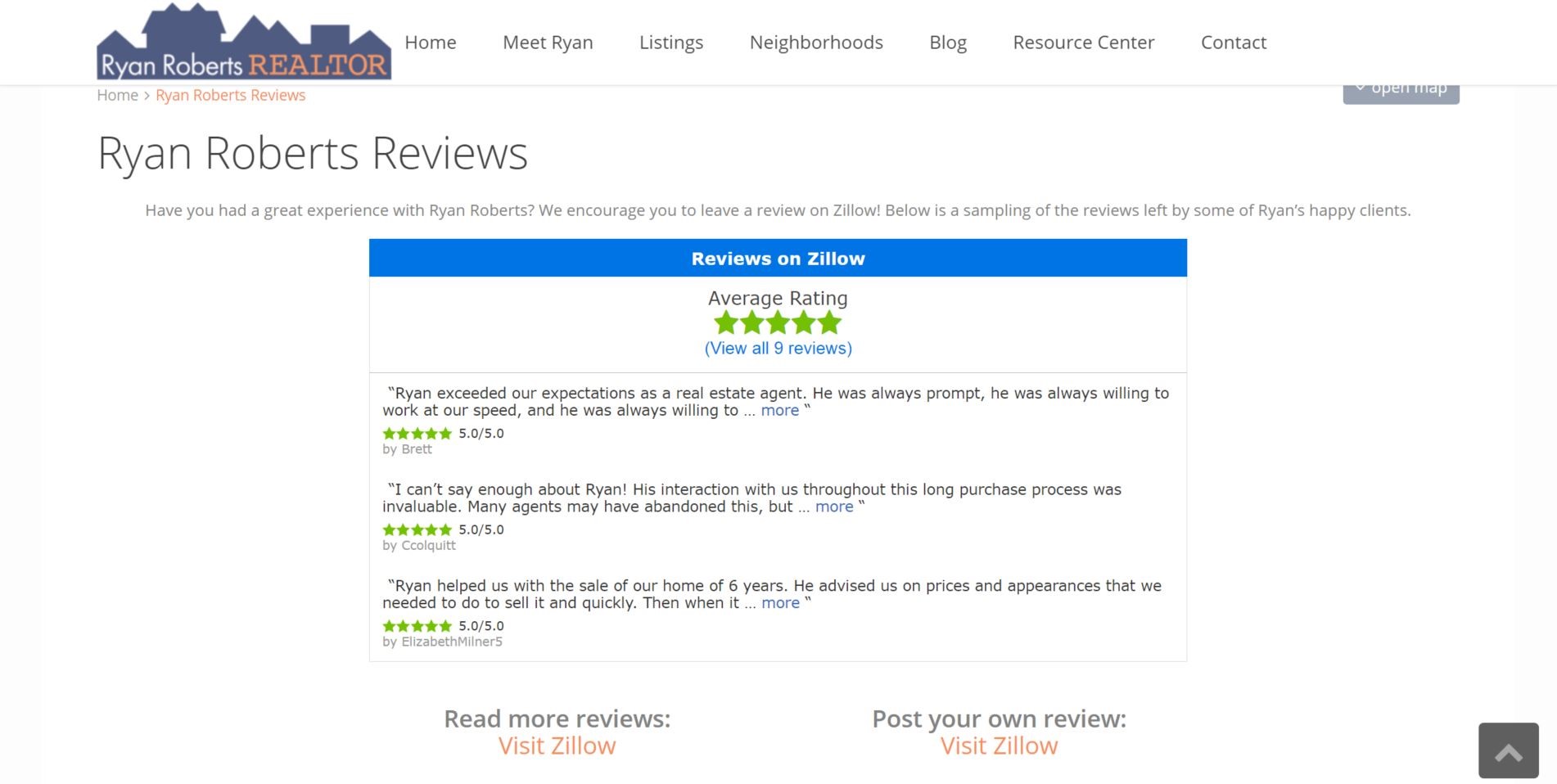 The separate review tab allows visitors to the website to learn more about the Realtor, while also giving them the opportunity to read more reviews—or leave their own via an external site.
Direct mail.
A direct mail campaign allows you to target specific demographics of potential customers in exact locations. You can include a client review as the main focus of a direct mail piece, or use it as supplementary material to whatever message it is you would like to communicate to your recipients. Check out the right side of this direct mail piece that we created for a client: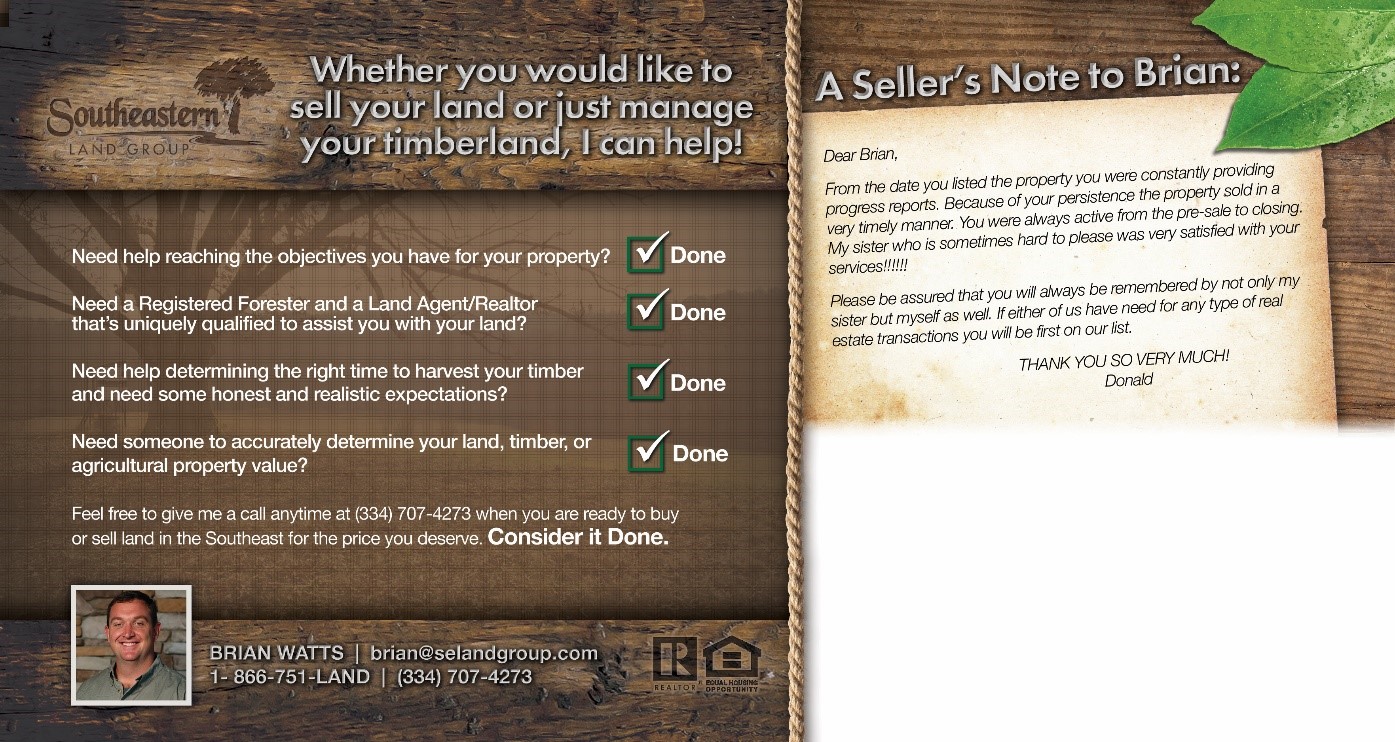 You can use a quick quote, or a longer testimonial like the one used on this direct mail piece. Both can be effective in providing evidence to the fact that your services should be trusted.
Video and audio.
Capturing actual customers on video or radio speaking about their experiences with your business can send a powerful message to potential clients. Rather than appearing as text on a review site or direct mail piece, this medium takes things a step further by showing potential customers a real person conveying real emotions about your business and the product or service they happily invested in.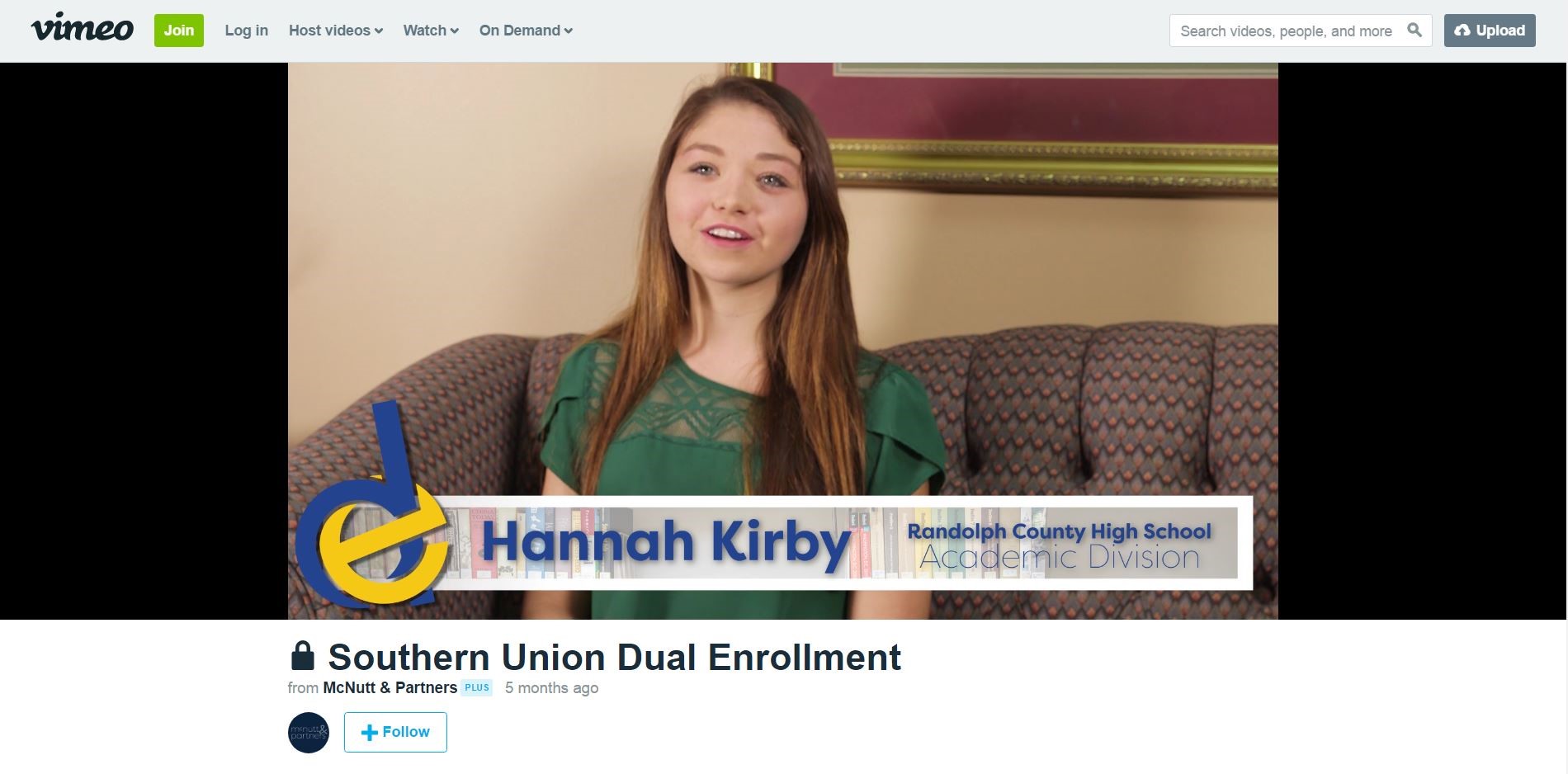 In this video, students of Southern Union's Dual Enrollment program speak about the constructive experiences they had with it. Click here to watch the video.
Your clients' written or spoken testimonials are a valuable tool that you should not ignore in your marketing strategy. You can use client testimonials to your advantage in a variety of creative ways in order to get the most mileage out of your documented customer input.
If you need help applying any or all of these methods to your marketing plan, the McNutt & Partners team is here to help! Reach out to us by visiting our contact page.