Happy Fourth of July Eve! Sure, having the day off work and spending it sizzling sausage and flipping chicken on the grill, zipping down the lake or river with the wind in our hair and clinking glasses in a celebratory cheers with friends all contribute to what makes the Fourth of July such a happy holiday. But so does its historical significance as it translates to present-day meaning. As the anniversary of America securing its freedom, Independence Day reminds us of our ability to do all of the activities mentioned above and beyond. In the realm of advertising, we strive to strike a balance between portraying the fun associated with the holiday and weighing its serious side—respecting the fact that as cliché as it sounds, freedom isn't free. Here, we've picked out a selection of Fourth of July ads from this year and years past that we believe captured the essence of the holiday in a creative way.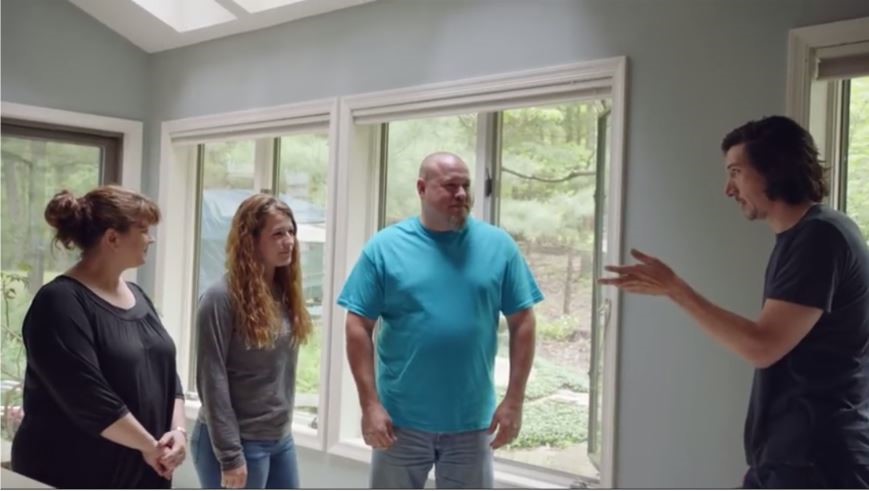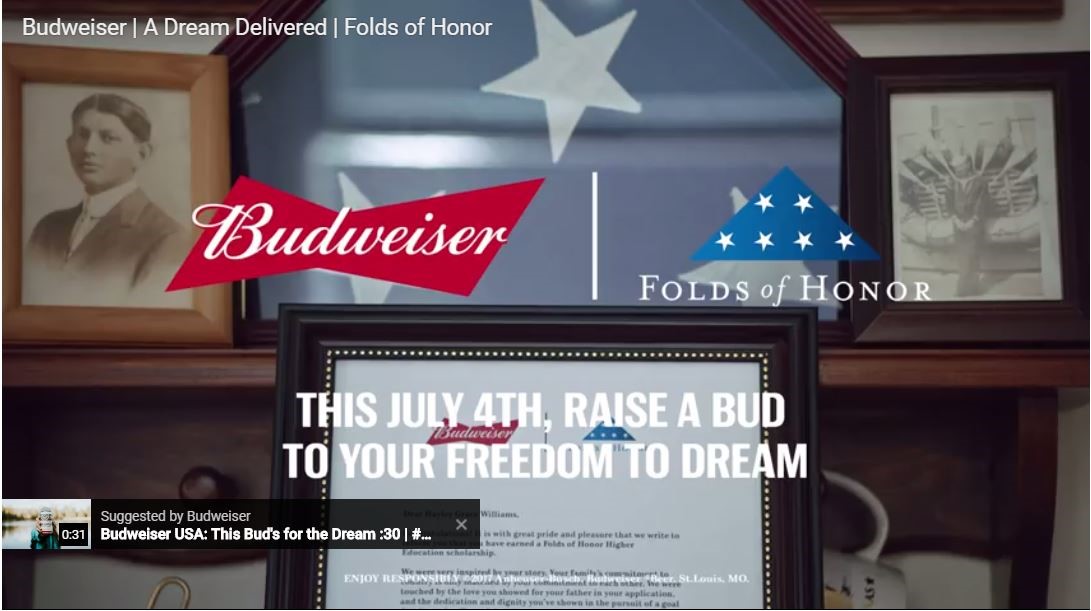 Budweiser with Folds of Honor Foundation featuring actor Adam Driver, 2017
Featured on Adweek last week, this three-and-a-half-minute Budweiser documentary effectively equates a recognizable figure with an everyday family that have shared similar struggles in regard to military injuries. Adam Driver, famous for playing Adam Sackler on the hit HBO show, Girls, as well as villain Kylo Ren in Star Wars: The Force Awakens, served in the U.S. Marine Corps and was medically discharged due to a mountain biking injury prior to deploying to Iraq. In the video, he delivers good news from Budweiser and the Folds of Honor Foundation to a military family whose father also suffered an injury pre-Iraq deployment, limiting his daughter's ability to pay for school.
Without being blatantly in-your-face about pushing a product, Budweiser creates a positive association with its brand by providing a real-world example of how it helped improve the life of one family whose father was willing to fight to preserve our nation's freedom. Bonus points for the fact that Budweiser was able to connect this family's story with that of a known acting talent relevant to today's television and movie audiences. Watch the full video here.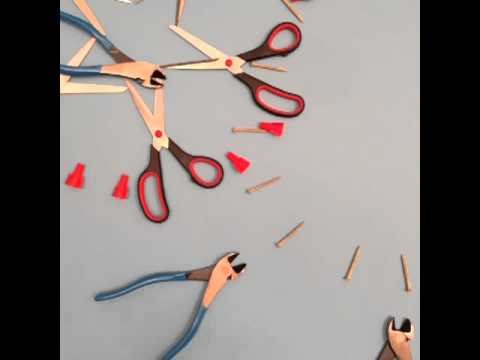 Lowe's Home Improvement, 2013
Shifting gears from short documentary to inherently short Vine loop, this ad from Lowe's in 2013 makes our list due to its sheer simplicity—without sacrificing creativity. We all equate the Fourth of July holiday with fireworks, but capturing fireworks on video or in print is just never as good as the real thing. Here, Lowe's does not deviate from the fireworks theme in subject matter, but it does by portrayal. Using tools and nails as its medium, the company creates a brief but equally eye-catching fireworks display that successfully connects its audience with both the staples of the holiday and associations with the brand itself. Pairing this Vine with a simple "Happy 4th of July!" message, Lowe's shows us here that working with what you have is sometimes the most effective marketing strategy. Click to view the Vine loop.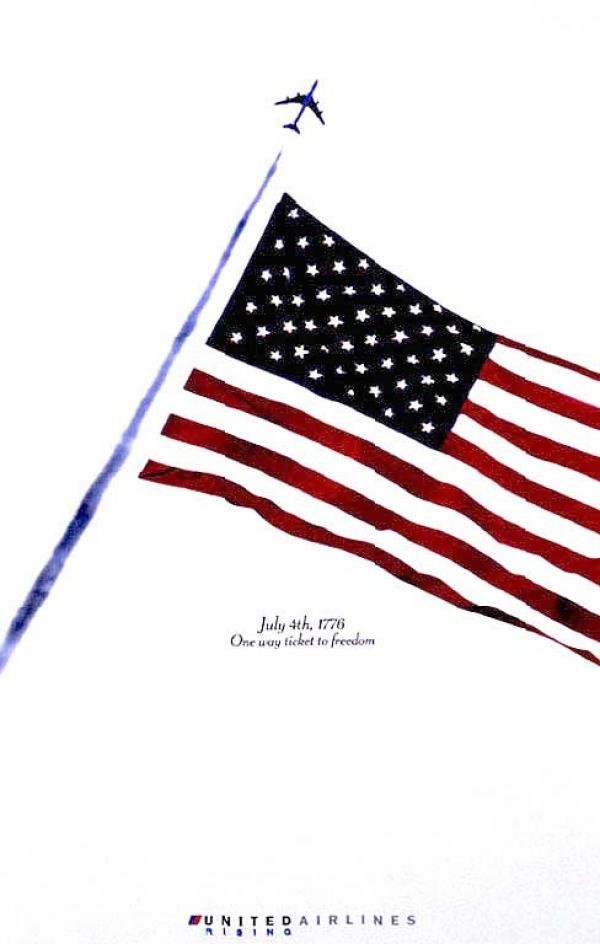 United Airlines, 1999
Aside from the negative press that United Airlines has experienced this year, the company makes our list for this print ad that debuted almost 20 years ago. Again, we highlight simplicity, but here it take on a more serious tone. Not only is this ad visually creative and appealing—incorporating the familiar airplane trail with the most recognizable symbol of our country—but it also takes us back to the start. By noting July 4, 1776—the signing of the Declaration of Independence, United Airlines suggest that the Declaration of Independence itself was our one-way ticket to freedom as a country. With its poignant graphic and multi-layered message that is open to interpretation, this Fourth of July Ad from United Airlines proves effective.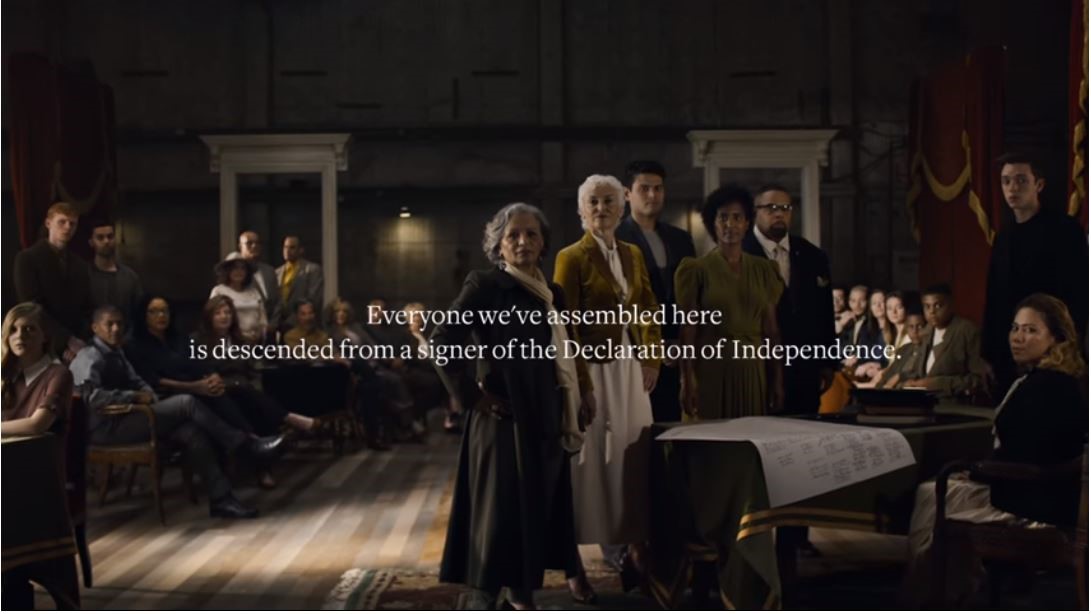 Ancestry.com, 2017
Ancestry.com, the popular site that helps users dig up their family trees from generations beyond their scope of personal knowledge, wins big for this video advertisement that effectively highlights the evolution of America from the signing of the Declaration of Independence to today. Ancestry recreates John Trumbull's iconic painting, "Declaration of Independence," replacing the white-haired, Caucasian signers with real-life descendants of those signers. As you can see in the modern-day version, the descendants mirror the diversity that our nation is now defined by. Pertinent to the brand? Check. Relevant to the holiday? Check. Establishes human connection by using real people? Check. Creates connection to our Founding Fathers by using their real-life ancestors? Check. Makes a significant statement about the evolution of our country? Check, check. Watch the full video here.
Each of these Fourth of July ads appeals to a different set of emotions—ones that are present among the majority of America's citizens on Independence Day, but that are heightened thanks to the creative marketing minds at work for these brands. As Americans prep their grills, stock their coolers and anticipate a sky emblazoned with color tomorrow, think about what freedom means in your life. Happy Fourth of July from the McNutt & Partners team!
To get in touch with us regarding your marketing needs, call us at 334-521-1010 or visit our contact page.