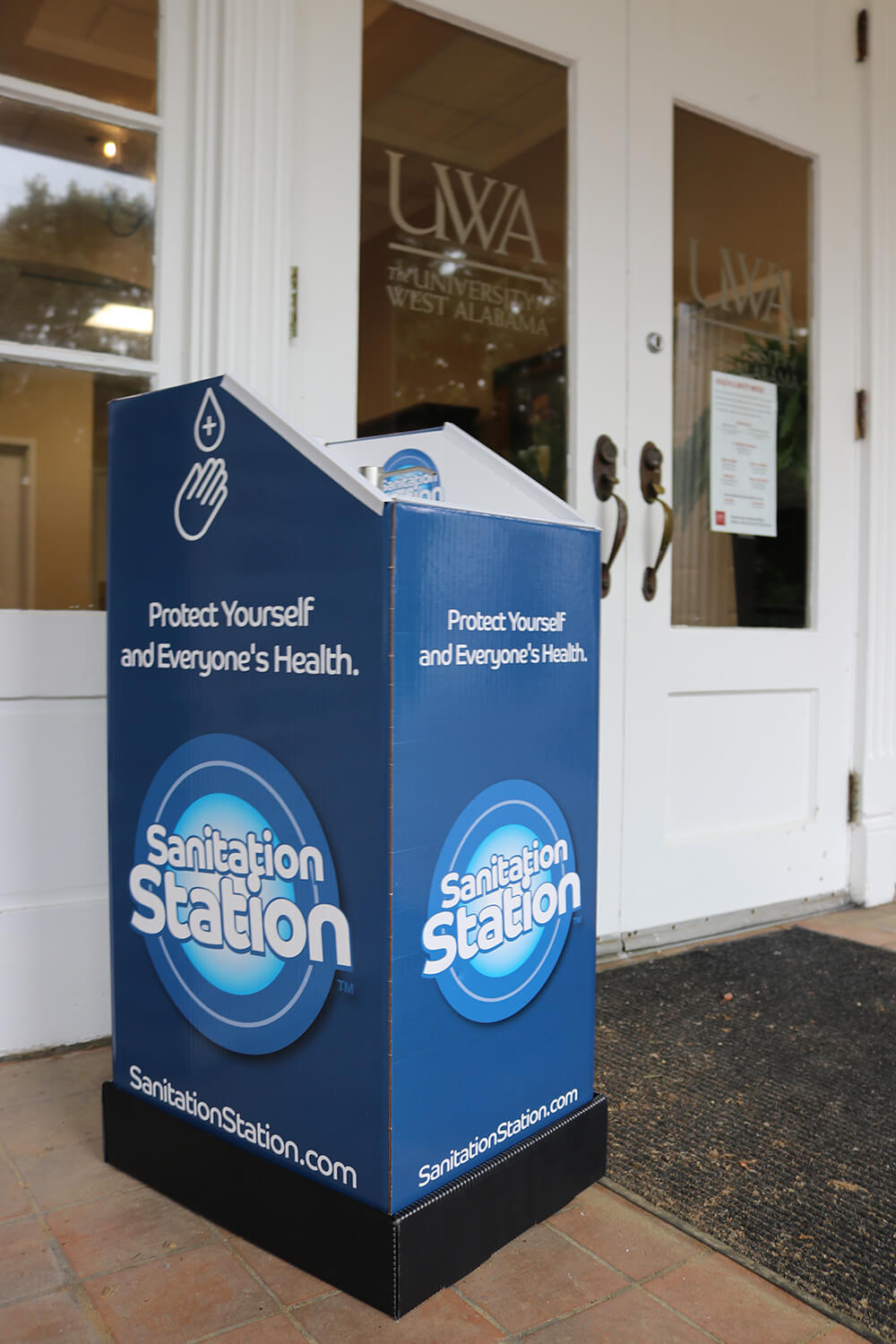 Sanitation Station
Branding
Copywriting
Digital Marketing
Graphic Design
Print Media
Social Media
Video
Web & Software Development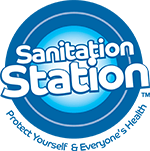 Let's Look at Sanitation Station's
Advertising Momentum
Marketing (like anything else) during the era of COVID-19 brought its share of first-time challenges for businesses. When we were enlisted to help launch Sanitation Station as a new product, we instantly saw its appeal to help address some of those challenges head-on.
Inspired by the COVID-19 pandemic of 2020, Sanitation Station served a dual purpose—to provide businesses a solution for helping their patrons sanitize in public while also providing brands an opportunity to associate themselves with health and wellness. This unique wellness tool and branding opportunity helped consumers feel better about returning to the public sphere (retail stores, offices, municipal buildings, etc.) to do business.
Our team was tasked with helping to launch Sanitation Station, a free-standing unit, literally from the ground up. Colors, logo, tagline, website, eCommerce, social media, print materials—you name it, it was on our list. Starting with the basics, our goal was to craft a brand aesthetic that would convey Sanitation Station's important message while presenting itself as a recognizable and familiar symbol that people ideally across the world could get to know and trust.
Once we conceived the look of Sanitation Station with its logo and tagline, we were able to move on to more of the specifics—branding Sanitation Station's tangibles like its gel sanitizer and wipes. This involved the creation of safety data sheets, labels and other by-the-book requirements for health-related products.
From there, our goals were access (creating user-friendly, functional website for online ordering) as well as getting the word out via social media, paid Google ads, traditional marketing means like sales flyers and good old fashioned word of mouth. As orders have come in, our in-house graphic design team custom designs Sanitation Stations based on existing brand standards of clients, incorporating their logos, colors, typography, imagery and beyond.
Tasks completed for Sanitation Station include:
Logo design and tagline development
Development of ecommerce website
Social and web graphic design
Design/production of tangible materials (labels, safety sheets, instruction cards, etc.)
Video shooting, editing and production
Product and lifestyle photography
Production of proof template for orders
Establishment and maintenance of social media channels
Layout and design of custom orders
The opportunity to help launch a product that required timeliness due to its relevance to world events was a challenge that our team fully embraced. As this product continues to develop and evolve, our task is to provide the technical and creative support it needs to thrive as a leader in the competitive health and sanitizing industry.
Are you ready to boost your brand?