Reynolds Outdoors
Digital Marketing
Graphic Design
Photography
Print Media
Web & Software Development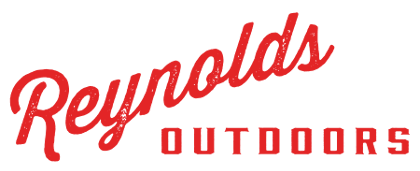 Let's Look at Reynolds Outdoors'
Advertising Momentum
A father-son duo taking the reins from a business owner with a decades-long legacy in Opelika, Alabama, Reynolds Outdoors had a lot to live up to. They needed our help building a stand-out website, driving a direct mail campaign to advertising their grand opening, and achieving 672 square feet (14×48 ft.) of high-traffic visibility.
We not only helped introduce Reynolds Outdoors to the community by associating them with a unique and refreshing image, but we helped establish them as a trusted successor to the longstanding outdoor store whose legacy they wanted to preserve.
Since launch, we have continued to maintain and add new content to Reynolds' website, as well as create email templates for use with Reynolds' ever-growing Mailchimp email list. Are you ready to boost your brand?