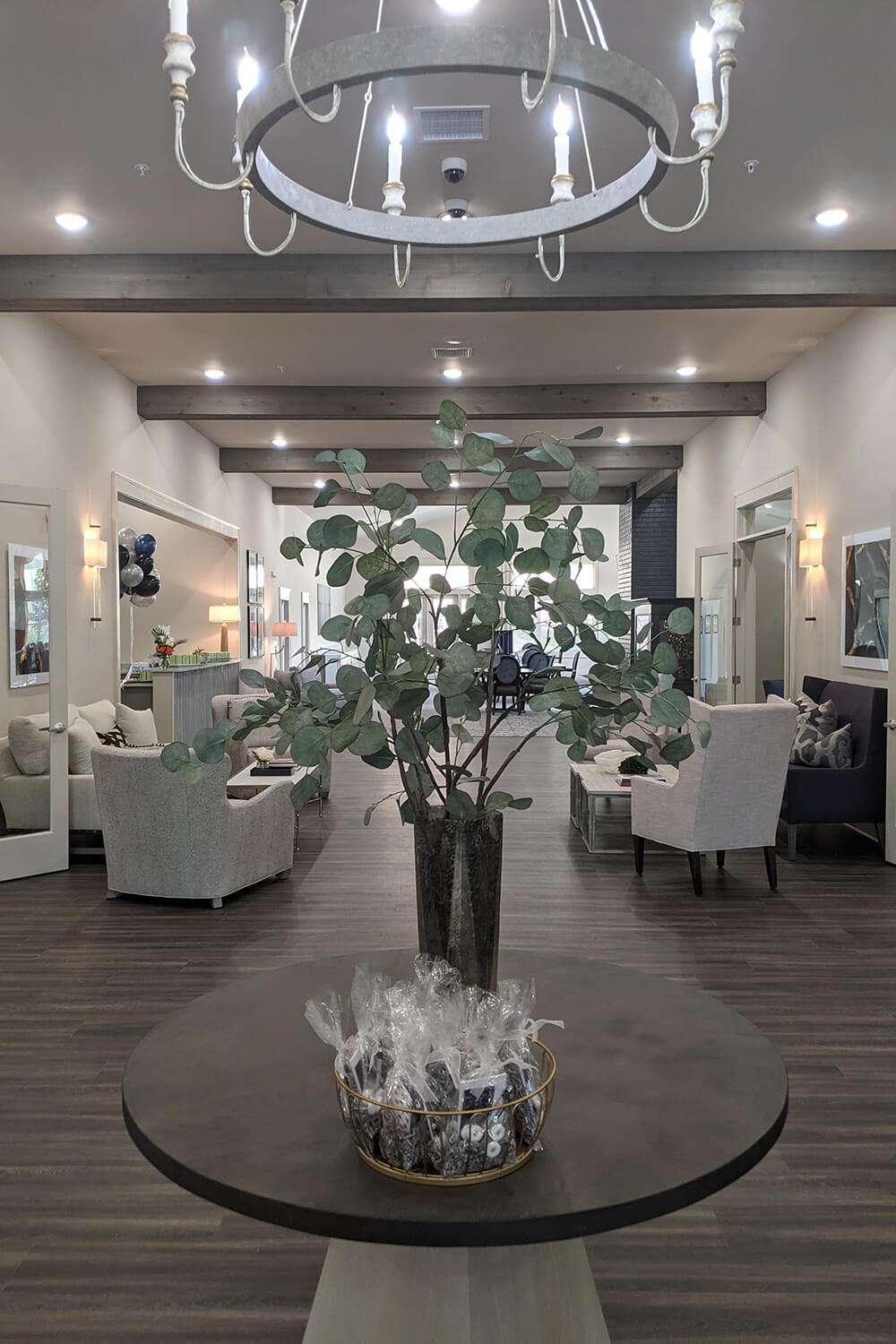 Auburn Assisted Living
Branding
Graphic Design
Digital Marketing
Print Media
Web & Software Development

Let's Look at Auburn Assisted Living's
Advertising Momentum
Auburn Assisted Living strives to cultivate a welcoming home for their residents—and we've been happy to spread the word. Its creators, husband and wife team Grady and Dawn Cotter, initially began their journey in Georgia. There, they owned and operated their first assisted living facility.
In time, they decided to expand their venture—all the way to Auburn, AL. Establishing a business takes a team—and Auburn Assisted Living knew they had to put their name out there. During that journey, they realized that they needed comprehensive branding for their new facility. That's when we entered the story!
Naturally, we as humans want to ensure that our loved ones stay in a place with dedicated people who genuinely care for them. So, establishing a sense of identity mattered deeply in this project. After all, you want to know the people and place you trust your loved ones to offers reliable service.
Our initial task was to help cultivate a recognizable identity for Auburn Assisted Living: a place people could call their home. Through the development of a logo concept and branding guidelines, we set to work establishing Auburn Assisted Living's aesthetic.
Our other main goal? When their grand opening arrived in spring of 2021, Auburn Assisted Living could confidently open their doors to many smiling faces. (And, not to give spoilers, but that's just what happened!) As they built their facility, we helped build their brand. From website to social media to print, this allowed multiple exposure points to introduce Auburn Assisted Living to potential customers and the community as a whole. We dedicated our time to this target through the facility's development, groundbreaking, and grand opening.
Auburn Assisted Living has since enjoyed a successful opening day! They also continue to benefit from our brand establishment. New customers can learn about their business from their website, digital ads, print materials and more. Not to mention, we've created resources that their potential customers can draw from as research. An established web presence means that their brand has a foothold in the industry. Plus, with their branding guidelines, they also have the resources that they need to further their business on their own. Now that's a strong foundation!
Here's a full summary of the tasks we completed along the journey:
Cultivated brand aesthetic and identity
Logo design
Creation of branding guidelines
Tangible materials design and production including letterhead, business cards, flyers, stickers, folders, postcards and other printed materials
Print ad design and production for local magazine
Digital ad templates setup
Website design and hosting
There's a big difference between constructing a residence and building a home. One of the most satisfying aspects of our work was spreading the word about Auburn Assisted Living: a place that truly provides a home sweet home.
Are you ready to boost your brand?